User:Michael Sinz
From Sinz Family Wiki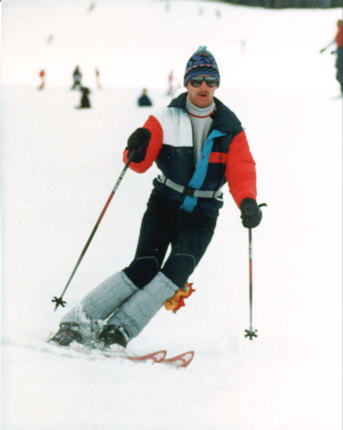 Welcome to my little corner of the Sinz Family Wiki. I am somewhat responsible for the sinz.org domain and the server on which it runs.
I have two wonderful daughters, Jenna and Cordelia, and a great wife Theresa.
As many of you know, my true long-term career goal is to be a professional ski-bum.
In the mean time, I keep myself busy working with various technologies and try to help solve hard problems. This included working as the senior OS engineer on the Amiga computer system, starting a few companies such as NextBus and Scala, and various other challenging projects. We used to live near Saint Peters Village which is a wonderful location and provides for both country living and old-world charm. We have since moved about 2800 miles out to a [nice home] just 7 miles from the town of Duvall, Washington and 8 miles from Carnation. Duvall and Carnation have their own charm, albeit not like Saint Peters Village.
I also run Code-Host.net, a documentation and source code control hosting service and have built the web interface for it called Insurrection.